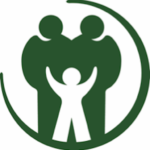 Settlement Health 212 East 106th Street
What we are looking for.
We are currently seeking extraordinary candidates who are passionate about their work and have complete dedication and determination to exceed the needs of our staff and patients.
Do you have the following?
Minimum of five years experience providing addiction service prevention, education and counseling services
Fluency in Spanish and English
A positive attitude. Ability to work as a team as well as independently
Bachelors Degree and Credentialed Alcoholism and Substance Abuse Counselor certification (CASAC)
Experience working in a medical setting and the ability to multitask in a fast-paced environment
Excellent communication skills (listening, verbal and written); Strong analytical, problem solving and interpersonal skills
As a Substance Abuse Counselor, you would be responsible for working with clinical teams to provide education, counseling and support services to patients and families affected by substance use disorders.
Specific responsibilities include:
Provide adolescents and parents with education about early identification and prevention of substance abuse disorders.
Implement a proactive program to identify patients receiving chronic opioid prescriptions.
Provide support to clinicians in their management of patients who are current users of chronic opioids.
Evaluate patients with chronic opioid use for the presence of co-occurring mental health conditions and refer for treatment as appropriate.
Implement screenings (such as SBIRT, AUDIT and DAST), in order to identify at risk patients with the goal of reducing and preventing related health consequences.
Work with the Care Managers on the screening for and treatment of depression in all patients.
Create and help implement a program to prevent/reduce the incidence of long term opioid use.
Enhance education for patients, families, communities, and personnel to support patient engagement and self-management that includes medical conditions that often co-occur with mental health and substance use disorders (e.g., diabetes mellitus, heart failure, hepatitis, HIV/AIDS, hypertension, obesity).
Settlement Health.
We are located in the heart of East Harlem. Settlement Health has been part of the community since 1977 and we provide affordable, quality primary care health services.
What we offer.
Settlement Health offers an attractive compensation package which includes a 401K Pension Plan, generous paid time off, flexible spending accounts, free life insurance, commuter benefit programs, discount programs and much more…
Salary: Dependent on experience
How to apply.
Please send your cover letter and resume (in MS Word or PDF) to hr@settlementhealth.org.
Along with your resume, please indicate your salary expectations and availability to start.